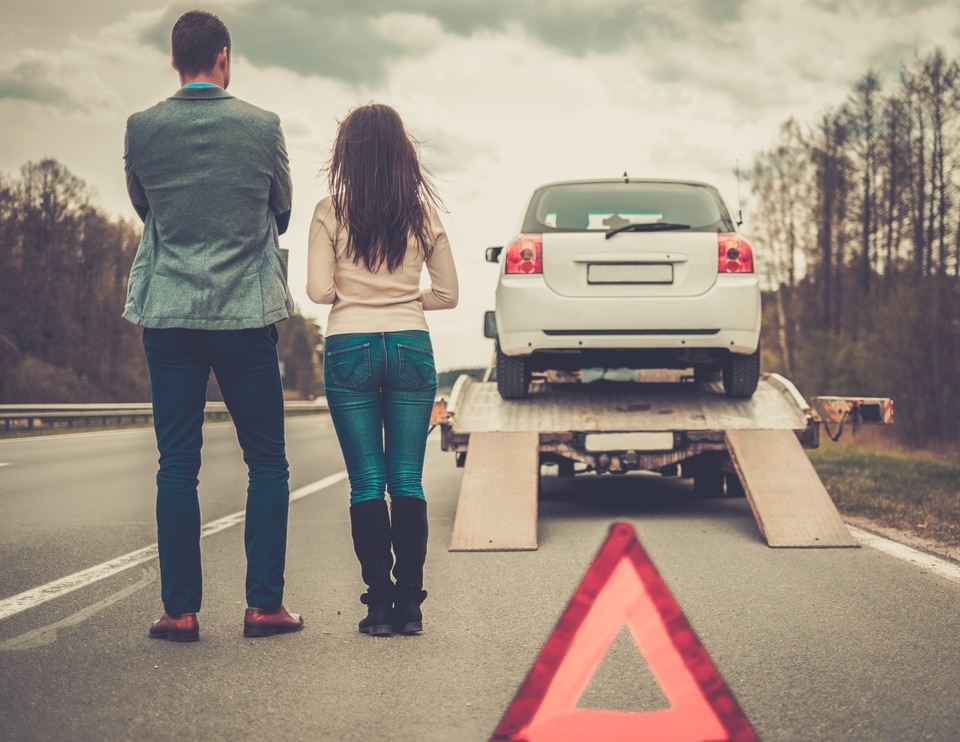 ?
What do you do when you see a police car, tow truck, or other emergency vehicle with its lights flashing on the side of the highway? Do you speed on by without a thought or do you courteously change lanes to make sure these roadside workers have safe space to do their jobs?
You may not be aware that drivers are required by law in all 50 states to move over when passing emergency vehicles stopped along the roadside. With close to 200 people being killed or injured while working on the roadside every year according to the National Traffic Incident Management Coalition, this is a serious concern. Not only will roadside emergency workers appreciate your courtesy when you move over when you see them, but you will also be obeying the law by doing so.
Your friends here at Port City Chrysler Dodge in Portsmouth, NH want to remind you to watch for roadside workers, move over, and save lives.